Delicia Philanthropic is our Benefits Consulting & Auction Divison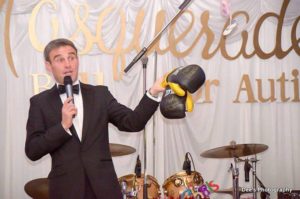 This is the Benefit and Philanthropic Division: This is where we give back through ensuring the organisations we work for generate as much Revenue as possible to ensure fund there needs and desires.
And Denis Barrett is "The Man for You"!
"When holding an Event that requires an Auctioneer you can sometimes strike gold with the assistance of well-meaning individuals but remember, you only get one shot, your reputation is on the line and to be frank 'sometimes' is never worth the gamble.
I have 25 years' experience in this field, let me take the uncertainty and worry from your shoulders and leave you to enjoy a successful Auction. If you need someone to stand up in a crowded room and extract money (in the nicest possible way) from the assembled throng…Denis Barrett is your man."
Denis Barrett, a vibrant auction professional, thrives off of the clients and charities he supports, the audience and the thrill of fundraising. Denis is a dynamic man whose passion is living life to the very fullest and providing positivity to everyone he meets. His interest in fundraising began at an early age and has continued to flourish throughout his professional career.
A graduate of the World Wide College of Auctioneering, Denis has made his love of talking about anything and everything, a fully realized profession. Passionate about each client and charity he works with, he will provide unsurpassed service and knowledge of the items and the organizations.
Constantly referred to as "vibrant" and a true entertainer, Denis lights up the crowd with his positive energy, his accuracy and his ability to keep the audience whether large or small, completely engaged.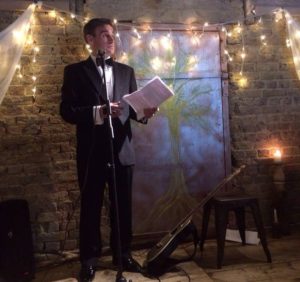 SERVICES:
The live auction is one of the most popular methods of fundraising at many benefits. Planning and presenting a live auction that is both profitable and memorable does not happen by accident. It takes hard work, great timing, cooperation, extensive planning, organizational excellence and a little luck.
Professional benefit auctioneer, Denis Barrett, will guide your auction committee through the gauntlet of auction planning pitfalls and help ensure a successful fundraiser for your organization. His hands-on approach with each auction committee is perfectly suited for any size event. When you hire Denis Barrett, you will be assigned a fulltime contact to assist in bringing your vision of your event to realisation. Denis's experience and passion for exciting and creative revenue enhancements through live auctions have helped build a reputation for exceptional results year after year.
Don't let the size or Location of your event discourage you from contacting Denis. While some of his clients have auction goals of over €100,000, many clients have goals of less than €10,000. Denis works with organizations from nearly every non-profit sector: He has contact Benefit Auctions locally, regionally, nationally. Denis has also conducted auctions on behalf of clients in London, England.
Private & Public Schools
Animal Preservation & Welfare
Service Clubs (Rotary, Optimist)
Private Foundations
Public Institutions
Alumni Events
Medical Research
Health Care
International Aid
"One Time" Specific Need
He will tailor his services to meet your organization's needs ensuring your auction presentation is everything you wanted it to be. Interested in adding Denis to your auction team? Contact him.
TO CONTACT:
To schedule Denis for your next benefit auction or event, then drop him a line at info@denisbarrett.com or why not call, +353 (0)86 4109848.
You can also stay in touch via LinkedIn, Facebook and Twitter.