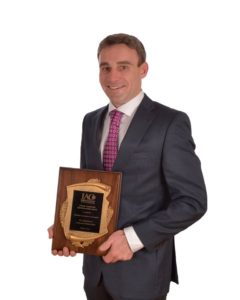 Have Gavel Will Travel
Denis is an award-winning master Auctioneer, with some 20 years of experience selling all types of assets. Increasingly Denis is becoming known as the 'go-to' International Auctioneer around the world and has conducted, Heavy Plant and Machinery Auctions, in the Dubai, The UK, Germany, Spain and The Philippines.
Denis has conducted numerous Benefit Auctions, throughout the island of Ireland and special benefit auctions in London.
Denis has conducted Elite Livestock Sales, in Ireland and Germany.
UAI Auctions, Subic Bay, Philippines
Denis is an award-winning master International auctioneer.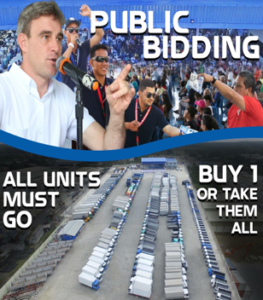 Euro Auctions, Dubai, Germany, Leeds, Spain
& Northern Ireland
Denis is an award-winning master International auctioneer.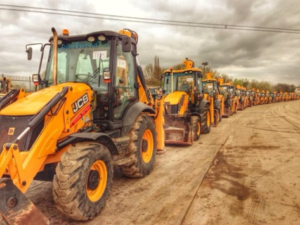 Livestock Auctions 
Denis is an award-winning master auctioneer, he has conducted some of the biggest Limousine & Aberdeen Angus Draft sales in Ireland and is an official auctioneer for the Irish Limousines Cattle Society, The Irish Simmental Cattle Society and The Irish Holstein Frisian Cattle Society.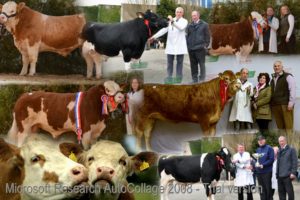 Bloodstock Auctions 
Denis is an award-winning master auctioneer, he has officiated as auctioneer at the renowned Cavan International Horse Sale, held at the Cavan Equestrian Centre, The Millstreet International Horse Show – Foal Sale and the Connemara Pony Sale held in Clifden.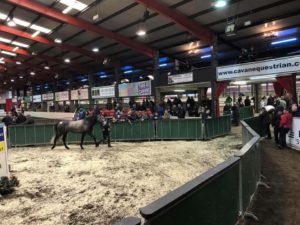 Classic Car Auctions
Denis is an awarding master auctioneer, his services have been called on the conduct a large specialised Classic Car Auction, held in Eindhoven, in Holland.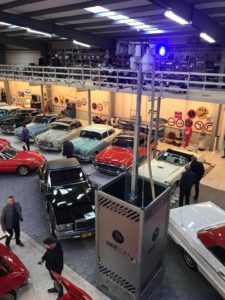 Benefit Auctions
Denis is a master auctioneer, ensuring you will get the most of your benefactors for your big event.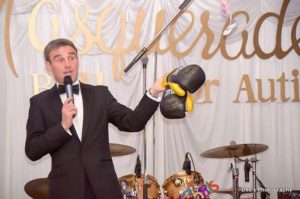 More about Denis:
Denis is a vibrant auction professional, thrives off of the clients that retain him. His interest in the auction method of marketing began at an early age and has continued to flourish throughout his professional career.
A graduate of the World Wide College of Auctioneering, Denis has made his love of talking about anything and everything, a fully realized profession. Passionate about each client he works with, he will provide unsurpassed service and knowledge of the items and the organizations.
Constantly referred to as "vibrant" and a "master auctioneer", Denis lights up the crowd with his positive energy, his accuracy and his ability to keep the audience whether large or small, completely engaged.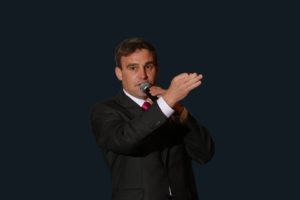 SERVICES:
As a professional contract auctioneer, Denis is a specialist Master Auctioneer; he can conduct public auctions for all types of asset class, from small ticket items to Multi-Million Euro Real Estate Auctions. From Heavy Machinery to Real Estate and from Equine to Livestock.
Denis has conducted business, in Ireland, the UK, mainland Europe, China, Russia, Eastern Europe, North America and the United Arab Emirates and through these experience's has an in-depth knowledge of these business cultures.
Denis Barrett has officiated as an auctioneer over a vast number of successful auctions in the UK, Ireland, Germany, Italy and Spain auctioning all asset classes, including property, heavy plant & machinery, arts & antiques, furniture, classic cars, livestock and equine Auctions.
He has conducted bid calling for live auctions along with conducting on-line auctions (selling over the Internet with no live audience) and have also sold via simulcast (selling to a live audience, with online bidders bidding against the live/floor audience).
Denis is comfortable in Black tie doing Benefit Auctions as I am doing Multi-Million Real Estate Auctions.
His success is based on his belief, "that you should always give a greater service than is expected of you"
He is also officially recognized as an Auctioneer for the "Irish Holstein Frisian Association", the "Irish Limousin Society", the "Irish Charolais Cattle Society" and the "Irish Simmental Society".  Denis has also conducted Auctions on behalf of the "Irish Belgian Blue Cattle Society".
Denis's experience and passion for exciting and creative revenue enhancements through live auctions have helped build a reputation for exceptional results year after year.
Don't let the size or Location of your event discourage you from contacting Denis. While some of his clients have auction goals of over €1,100,000, many clients have goals of anything from €10,000 to €100,000. Denis works with organizations from nearly every sector: He has conducted Auctions locally, regionally, nationally and internationally.
He will tailor his services to meet your organization's needs ensuring your auction presentation is everything you wanted it to be. Interested in adding Denis to your auction team? Contact him.
TO CONTACT:
To schedule Denis for your next auction or event, then drop him a line at info@denisbarrett.com or why not call, +353 (0) 21 427 8455
You can also stay in touch via LinkedIn, Facebook and Twitter.