We are Denis A. Barrett Auction Consultants & Event Management and we take pride in having truly independent global experience. Our independence makes us flexible and we believe that auction events, should also move the dial; we're talking ROI! we plan all types of Auctions, big or small. We have a global reputation for a reason; by creating unforgettable auctions, using our independent mindset to do things differently.
Award Winning Auctioneer
Denis is an award-winning master Auctioneer: Constantly referred to as "vibrant" and a "master auctioneer", Denis lights up the crowd with his positive energy, his accuracy and his ability to keep the audience whether large or small, completely engaged.
He will tailor his services to meet your organization's needs ensuring your auction presentation is everything you wanted it to be. Interested in adding Denis to your auction team?
See how we can help you! – We can offer advice and support at any stage but find that the earlier we are involved the greater benefit we can be.
About Us:
Denis A. Barrett Auction Group is a leading Auction Event Management service provider. We create and develop large-scale Auctions: A great deal of work goes into a successful Auctions, whether you need our help with inspiring ideas or excellent execution. Denis A. Barrett is your perfect end-to-end partner, delivering superb auctions, in spectacular style.
Denis Barrett has over 22 years' experience in this field, let me take the uncertainty and worry from your shoulders and leave you to enjoy a successful Auction.
Denis Barrett, a vibrant auction professional, thrives off of the clients and charities he supports, the audience and the thrill of fundraising. Denis is a dynamic man whose passion is living life to the very fullest and providing positivity to everyone he meets. His interest in auctions began at an early age and has continued to flourish throughout his professional career.
A graduate of the World Wide College of Auctioneering, Denis has made his love of talking about anything and everything, a fully realized profession. Passionate about each client he works with, he will provide unsurpassed service and knowledge of the Auction Method of Marketing.
Constantly referred to as "vibrant" and a true entertainer, Denis lights up the crowd with his positive energy, his accuracy and his ability to keep the audience whether large or small, completely engaged.
The Why's & Who's:
Why Hire an Auction Manager?
We take care of all the details, no matter how small.
We reduce stress, leaving you free to enjoy the exciting bits.
We save you money, by helping you to avoid costly mistakes.
We put the "wow" factor into your Auction event, giving you something extra special.
We never take over. It's your event and you will always remain in control.
Why Us?
Trusted
Independent
Knowledgeable
Professional
Global Experience
Global Reputation
Just a note:
While the company was established since 2003, The companies founder Denis Barrett has been in the auction business for over 22 years. He has conducted over 1,100 auctions worldwide. He understands your business, he sell's lot all type of stock and he has exceptional global network that will make all the difference when it comes to getting the returns you want and need.
So please interview us extensively
Who do we consult with?
We consult will a varied group of clients including:
Estate Agent looking to add more services to there portfolio of services.
Retailers / Dealers – Jeweller, Machinery / Car Dealer looking to clear some surplus stock.
Government agencies, organization's/societies, Business Owner's and private individual's, trying to promote their own products.
Government agencies, organization's/societies in charge of registrations for Bloodstock/Livestock, in a country or region, Looking to provide a market place for there members. Auctions are an exceptional way to market an asset.
What Next?
So you want to have an auction, but don't know where to start?
Look No Further, we are here to help.
The firm has an unwavering passion for the Public Auction Method of Marketing. It is the firm's avid belief that it is the pre-eminent method of marketing to ascertain the true Market Value of an item on any given day when aligned with carefully planned marketing strategies, plus Auctions properly executed, create an exciting memorable experience for both vendors and buyers and create and new type of loyalty.
We can advise on all aspects of the auction, from Set Up to Settlement and everything in between. We can also advise on the most suitable technology for to you use, and even rent you our package if it's a one off event.
We have vast experience in Auction Management, from Europe to the Middle and to South East Asia. In 2020 we consulted and the first-ever Public auction to be held in the State of Kuwait and executed in, to bring about a result that even the organization couldn't imagine.
Services:
Your company's Auction is an extension of your brand and we take the time to understand your brand and image. We understand that your Auction must be designed with your company values in mind and be a true reflection of your company style while also seeing a measurable return on your investment.
Our Auction Management Services Include:
Consultation
Live Auction
Live Simulcast Auction
Online Auction
Overall management of your Auction:
Planning your venue & Auction Set-Up:
Concept design of your Auction:
Audio-visual requirements/ Stage design/set up
Supply of Auction Technology:
Pre & Post Auction Training for your Team:
On-site Management & Staffing
Contract negotiation and management
Timeline development
Budget management
Have Gavel Will Travel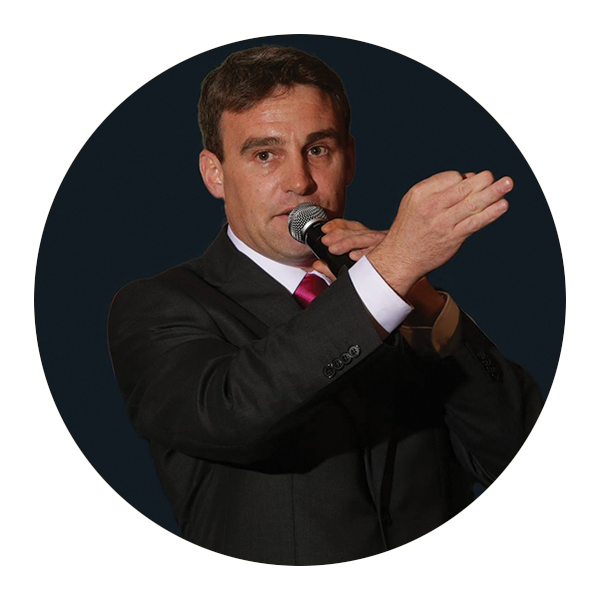 Denis is an award-winning master Auctioneer, with some 20 years of experience selling all types of assets. Increasingly Denis is becoming known as the 'go-to' International Auctioneer around the world all types of auctions including, Benefit Auctions, Classic Car Auctions, Heavy Plant and Machinery Auctions, Elite Bloodstock & Livestock Auctions, and has conducted Auctions in Kuwait, Dubai, The UK, Germany, Spain and The Philippines.
The live auction is one of the most popular methods of Auction, but there is also online alternatives or Combinations. Planning and presenting an auction that is both profitable and memorable does not happen by accident. It takes hard work, great timing, cooperation, extensive planning, organizational excellence and a little luck.
Professional auctioneer, Denis Barrett, will guide you through the gauntlet of auction planning pitfalls and help ensure a successful auction for you or your organization. His hands-on approach with each auction is perfectly suited for any size event. When you hire Denis Barrett, you will be assigned a fulltime contact to assist in bringing your vision of your event to realisation.
Don't let the size or Location of your event discourage you from contacting Denis. While some of his clients have auction goals of over €10,000,000, many clients have goals of less than €100,000. Denis works with organizations from nearly every sector: He has contact Auctions locally, regionally, nationally. Denis has also conducted auctions on behalf of clients in Northern Ireland, England, Spain, Germany, Dubai, Kuwait and The Philippines.
Denis can tailor a service to meet your organization's needs ensuring your auction presentation is everything you wanted it to be.
Contact Denis directly on denis@denisbarrett.com