Our Livestock & General Auctions Divison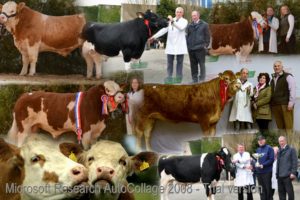 This is our Elite Pedigree Sales Division and also conducting General Agricultural / Heavy Plant & Equipment Auctions, we are also in a posistion to consult with landowners and Farmers on Land Maximisation.
Constantly referred to as "vibrant" and a "master auctioneer", Denis lights up the crowd with his positive energy, accuracy and his ability to keep the audience, whether large or small, completely engaged.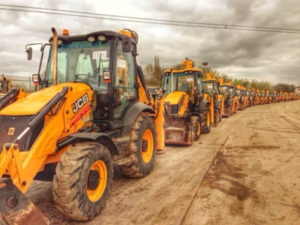 Our Experiance:
Denis Barrett is a professionally qualified Auctioneer and Valuer of some 20 years standing well-known for his work as a professional Auctioneer throughout the world. He has conducted Elite Livestock Sales in Ireland and Germany. He is officially recognized as an Auctioneer for the "Irish Holstein Friesian Association", "Irish Limousin Society", "Irish Charolais Cattle Society" and the "Irish Simmental Society". Denis has also conducted Auctions on behalf of the "Irish Belgian Blue Cattle Society".
We use "Live Webcast Auctions" and "Online Only Auctions" to maximise the exposure of the Livestock or Farm Plant & Equipment or Heavy Plant & Machinery we are marketing through www.dabbid.com which is our online auction medium.
Denis has been a Department of Agriculture approved valuer since the "On-Farm Market Valuation Scheme" was introduced in 2001. He is an adviser to FBD Insurance "Livestock Claims Division". He has won numerous All-Ireland Showmanship and Stock Judging competitions and has represented Ireland at International competitions for both of the above.
Denis is a vibrant auction professional who thrives off of the clients that retain him. His interest in the auction method of marketing began at an early age and has continued to flourish throughout his professional career.
A graduate of the World Wide College of Auctioneering, Denis has made his love of talking about anything and everything a fully realized profession. Passionate about each client he works with he will provide unsurpassed service and knowledge of the items and organizations.
Constantly referred to as "vibrant" and a "master auctioneer", Denis lights up the crowd with his positive energy, accuracy and his ability to keep the audience, whether large or small, completely engaged.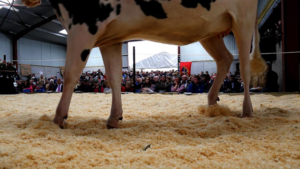 Services Offered:
As a professional contract auctioneer, Denis is a specialist Master Auctioneer; he can conduct public auctions for all types of assets class. Denis has conducted business, in Ireland, the UK, mainland Europe, China, Russia, Eastern Europe, North America & the United Arab Emirates and through these experience's has an in-depth knowledge of these business cultures.
He is specialized in on-farm & in Mart auction sales of pedigree & commercial dairy cattle. Denis is a specialist Dairy & Beef Livestock Auctioneer, selling both Pedigree & Non-Pedigree, British Friesian – Holstein – Montbeliarde – Brown Swiss – Charolais – Limousine – Simmental – Belgian Blue. He conducts Dispersal Sales – Draft Sales – Monthly Consignment Sales – Invitational sales. Denis can also assist with Private Sales – Farm to Farm Sales, and Livestock Valuations on individual animals & whole herd valuations.
With both his knowledge and National/International contract work in in the Heavy Plant & Machinery & Property Spheres, he is best suited to conduct Dairy Equipment & Farm Machinery Clearance Sales, Land Sales – Land Lettings – Land Valuations, and advise on Land Maximization, through rezoning/redevelopment. He can also assist in Compulsory Purchase Negotiations
Denis has conducted bid calling for live auctions along with conducting on-line auctions (selling over the Internet with no live audience) and has also sold via webcast (selling to a live audience, with online bidders bidding against the live/floor audience).
His success is based on his belief, "that you should always give a greater service than is expected of you"
Denis's experience and passion for exciting & creative revenue enhancements through live auctions have helped build a reputation for exceptional results year after year.
He will tailor his services to meet your needs ensuring your auction is everything you wanted it to be. Interested in adding Denis to your auction team? Contact him now.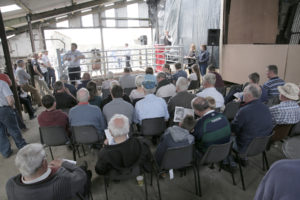 TO CONTACT:
To schedule Denis for your next auction or event, then drop him a line at info@denisbarrett.com or why not call, +353 (0)86 4109848.
You can also stay in touch via LinkedIn, Facebook and Twitter.