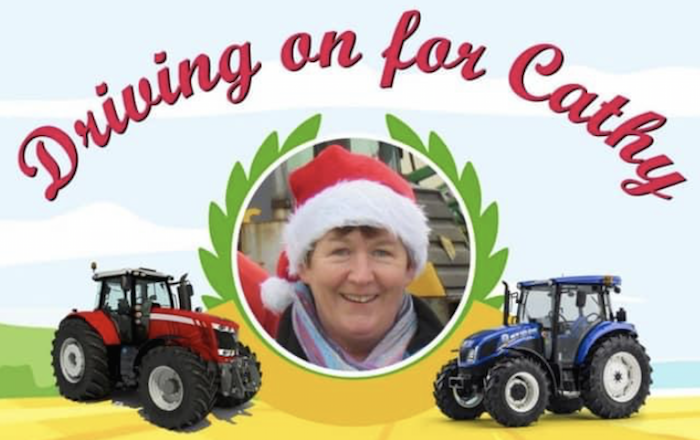 Congratulations to all those the donors and purchasers for the "Driving On For Cathy" Charity Auction, which was held on the 29th of December 2020.
Over €18,000 was raised tonight on the Driving on for Cathy Auction.
The auction consisted of 45 lots, with people pre-bidding and actively bidding online form their own living rooms during the live close.
The auction was all run through our state of the art software, which allow for live simulcast online auctions, which pushes the buyers on the spend just a little more and every bit helps in these unprecedented times.
All money raised will go to the Irish Cancer Society, Galway Hospice and Mayo/Roscommon Hospice.
To find out more, or to contact us to help you with your benefit auction, check out www.denisbarrett.com


CONTACT:
Call: +353 (0)86 4109848
Email: info@denisbarrett.com
You can also stay in touch via LinkedIn, Facebook and Twitter
#CountOnAuctions, #auction, #auctioneer, #subasta, #subastas, #subastador, #аукцион, #аукционист, #enchères, #commissairepriseur, #NAAPRO, #Auctionswork, #auctions, #auctioneers, #onlineauction , #leiloeiro,#leilão, #leilões, #Auktionator, #banditore, #venditaallasta, #Аукционыскота, #Аукционскота, #contractauctioneer, #Gestiondesenchères, #Gestióndesubastas, #Управлениеаукционами, #Gerenciamentodeleilão, #إدارةالمزاد, #オークション管理, #拍賣管理, #Správaaukcí, #Auktionsmanagement, #Veilingbeheer , #Philanthropic, #DeliciaPhilanthropic, #BenefitsConsulting, #BenefitConsulting, #Benefitsauctions, #benefitsauctions, #benefitauctions, #fundraiser, #Benefitauctions,